A Lasting Legacy
Pioneering producer Kevin Tierney is remembered by his children
Kevin Tierney, producer of many notable films— including Bon Cop Bad Cop, one of the most successful Canadian films of all time—was both a trailblazer and an inspiration to producers across the country. He passed away in May of this year. In his honour, the CMPA's Indiescreen Award for Emerging Producer will be renamed the Kevin Tierney Emerging Producer Award. Here, his children—actor and director Jacob Tierney (Letterkenny, The Trotsky) and Brigid Tierney, manager of Youth and Community Initiatives at TIFF—discuss their father's lasting influence on them and on the production sector at large.
Your father had many achievements, but with Bon Cop Bad Cop, he produced the highest-grossing domestic film in Canadian history. What did he understand about Canadians, and why did his projects resonate so strongly with audiences around the country?
Brigid Tierney: He understood that people want to be engaged and want (sometimes) to have fun watching movies made in Canada!
Jacob Tierney: I think he got that there was an appetite for Canadian content in Canada, as long as it was entertaining.
Although you have taken different paths, both of you work within the media production sector. How has your father's work influenced your own career choices?
BT: I took a more convoluted route, and am only recently waking up to all the ways in which my father has directly influenced not only the work I do, but how I approach it. A lot of what he did behind the scenes was mentorship work, formal and informal—he liked making sure people got a chance in the industry and were pointed in directions where they could be seen and heard and recognized for their talent. A lot of what I do from day to day replicates this. I work to ensure that new voices are given a chance to create films, but also that people are supported in engaging with and discovering films of all kinds. I was raised to believe in the power of stories and the power of film: to make us laugh and cry, to move us, to introduce us to new places in the world and to allow us to connect to those places and the people in them. All of that comes from my dad, and all of that very much influences how I understand film programming and the opportunity to build experiences for audiences through film.
JT: My career never really felt like a choice; it was just something that I always did—I started acting at age five. What was a genuine gift for me was having a father that worked in the same field and could always provide me with expert advice. Kevin was so ethical and smart, he was the perfect person to seek counsel from.
Jacob, you worked alongside your father on the film The Trotsky, which you directed and he produced. What did you learn through that experience?
JT: I learned what a great producer does. I learned how effortless he made it look to bring out the best in people. Kevin produced my second and third films, and those are experiences and memories that make me feel like the luckiest guy in the world.
Brigid, your father believed strongly in supporting emerging Canadian creators (for example, in 2009, he founded a scholarship for graduate communications students at Concordia University). In your work at TIFF, in the projects that you see coming from the next generation, what do you think your father would be most excited about?
BT: I think there is a lot that would excite him. There are new ways in which people are talking about and representing the specifics of the Canadian landscape without being diminutive. New voices in cinema from a wide variety of perspectives would excite him, as well as boldness and courage to get deeper into the complexity of the stories. More languages! More truths! More genres! And some innovation around the technicalities of funding, distribution, marketing. I think he would like to know that people are making films that connect to Canadian audiences, and that distributors and the people who allow us to see films are working to make sure that they can be seen online, in theatres—wherever! I think he'd be excited by some of the evolution and growth there.
What do you see as your father's legacy for Canada's production sector?
BT: I think he had a deep passion for film, and really revelled in its power to connect people and allow us to reflect on the full depth of our complexity. I think this passion shone through in his productions. He felt that this work mattered and that the people doing this work mattered. I hope that legacy is felt in the sector and that it continues. I also think he championed untold stories, and I hope this legacy will flourish.
JT: Everything Brigid just said. He also treated everyone he worked with like family.
Select Kevin Tierney filmography
Dancing on the Moon (1997)
Starring: Natalie Vansier, Michael Yarmush, Elisha Cuthbert
13-year-old Madeline navigates the struggles of adolescence with the help of her eccentric aunt after a tragic accident.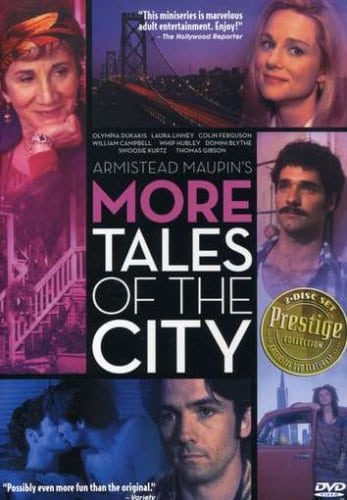 More Tales of the City (1998, TV series)
Starring: Olympia Dukakis, Laura Linney, Billy Campbell
In this sequel to the controversial PBS miniseries, Mona Ramsey is on a cross-country trip that takes her to a brothel that may hold a secret about her past.
Twist (2003)
Starring: Nick Stahl, Gary Farmer, Stephen McHattie
A queer Oliver Twist update set in the hustler district of modern-day Toronto.
Bon Cop Bad Cop (2006)
Starring: Patrick Huard, Colm Feore
Two Canadian detectives, one from Ontario and the other from Quebec, must work together when a murdered victim is found on the Ontario–Quebec borderline.
One Dead Indian (2006)
Starring: Eric Schweig, Dakota House, Gabrielle Millier,
Gordon Tootoosis, Gary Farmer
Stoney Point Natives assemble at Ipperwash Provincial Park for what begins as a peaceful protest.
Serveuses demandées (2008)
Starring: Clara Furey, Janaina Suaudeau, Anne Dorval
A film about two women who struggle to endure the lousy working conditions they face as strippers.
Love & Savagery (2009)
Starring: Allan Hawco, Sarah Greene
In 1969, a visiting geologist from Newfoundland arouses scandal in a small Irish village when he romances a local girl who's destined for the convent.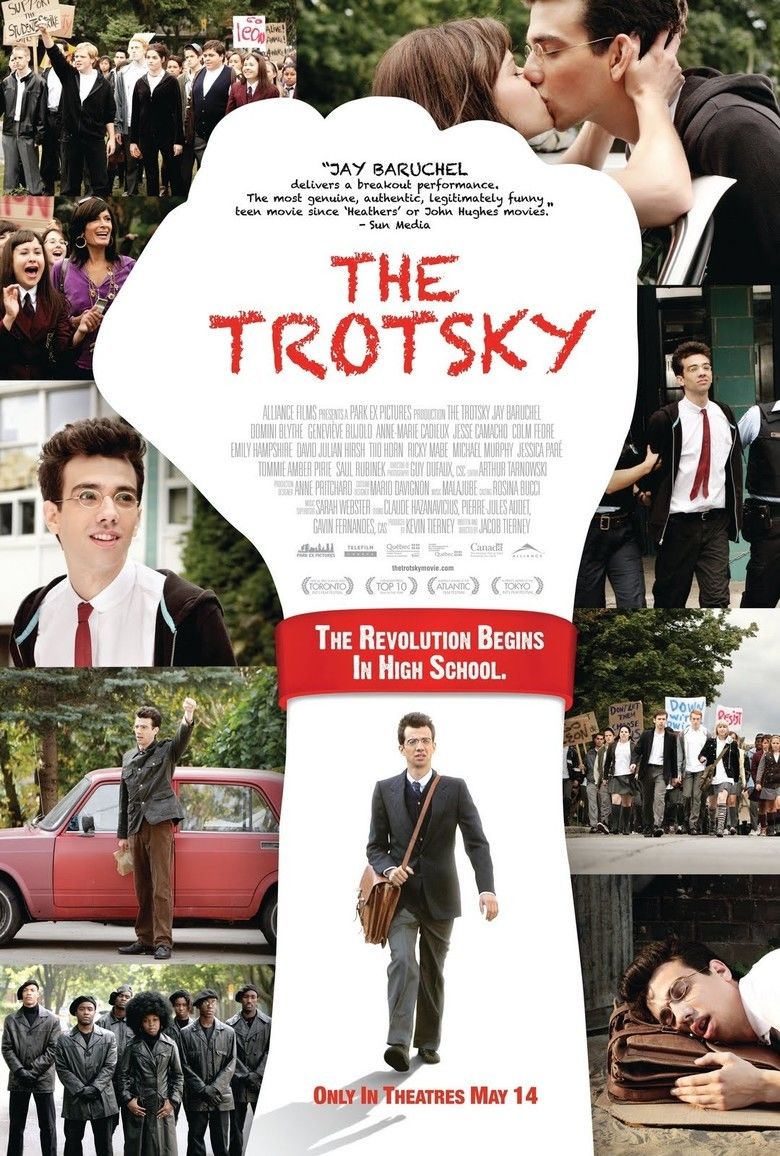 The Trotsky (2009)
Starring: Liane Balaban, Jay Baruchel
A Montreal high school student who believes he is the reincarnation of Leon Trotsky starts a revolution against apathy among his fellow students.
Good Neighbours (2010)
Starring: Scott Speedman, Emily Hampshire, Jay Baruchel
Victor is new to Montreal and attempts to make friends with the wheelchair-bound Spencer and the cat-loving Louise, but everybody is on edge with a serial killer terrorizing the neighborhood.
Venus (2017)
Starring: Debargo Sanyal, Jamie Mayers, Pierre-Yves
Cardinal, Zena Daruwalla, Gordon Warnecke
A dramatic comedy about a transitioning woman who discovers that she's the father of a 14-year-old boy.